Unlimited WordPress Tasks for Digital Agencies for a Fixed Monthly Fee
Includes graphic design, SEO, WooCommerce, and unlimited development tasks as you want.
If you have Wordpress tasks or updates, our Wordpress experts can help. From website redesign, uploading text, images, and making small changes to your site's design, fixing broken links, menu customization, etc. our skilled experts will complete any task.
How it works
Sign Up
Choose the plan that's the right fit for your requirements.
Submit your task request
Submit your Wordpress tasks in our PM tool daily.
Communication
Our expert Wordpress developer will send you daily updates regarding your tasks.
Revise and Approve
We'll complete your task on time with your approval.
Reasons to Choose Us
Enjoy world-class WordPress development solutions from a passionate team of WordPress specialists. We leverage our domain and functional expertise in building exceptional WordPress websites, fulfilling a wide array of business requirements.
Assured Quality
We undertake every project, irrespective of its scope and complexity, and deliver projects with utmost perfection. Besides, our WordPress specialists adhere to the latest industry standards to build the finest WordPress solutions.
Dedicated Wordpress Team
A highly skilled team is committed to offering custom WordPress development solutions, maximizing your business ROI. We leverage DevOps for constant app enhancement.
User-Centric Expertise
We are highly efficient in offering cutting-edge WordPress development solutions that exceed clients' expectations. This user-centric approach makes us one of the prominent WordPress solutions providers.
Fast Turnaround
Our WordPress professionals know how to efficiently manage the development process, allowing us to deliver an accurate, well-rounded project in a shorter turnaround time. A well-planned strategy helps minimize delay while ensuring quality.
Assured Security
Every website goes through a stringent testing process to ensure maximum performance and cross-browser compatibility. Moreover, we implement the latest security features to build safe and secure websites.
Flexible Collaboration
Choose from multiple engagement models that fit within your budget. Our competitive pricing plans offer dedicated resources with precise budget estimations and no hidden overhead costs.
What we can do for you?
Here are a few of the most popular task requests we get from Website owners
Publish blog posts
New website development
Editing or adding new text
Install google analytics
Add SEO metadata
Email tool integration
Website redesign
Landing page creation
PSD to HTML
PSD to WordPress
Page builders
Theme customization
Plugin installations
Plugin and theme updates
Custom PHP code
Site optimization
SEO optimization
Woocommerce store development
Membership portal
ACF pro
Funnels setup
Payment integration
Form
New plugin development/customization
We are capable of catering the diverse Wordpress development services
Choose Your Package
Starter
$499
Monthly
1 – 2 Hours Daily
Unlimited Tasks
Upto 15 websites website
X
24- 48 hrs turn around time
Who is it for?
You have an unlimited small task for your website and need it throughout the month
Premium
$999
Monthly
2 – 4 Hours Daily
Unlimited Tasks
Upto 50 websites
New website development
24- 48 hrs turn around time
Who is it for?
If you need help with your website (Small or big)throughout the month.
We also offer customized packages. Kindly schedule a call to get your own customized package.
---
0

We had a good experince with this company and will use you again in future. I will let others know if someone needs this type of work. The website does look good and works much better than before. Thank you for your work on this project.Anna BaranowskyTraumaline
1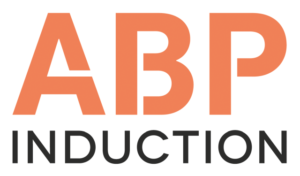 The Developer team is excellent to work with and they do their job in a professional way and can handle all the tasks that were assigned to them. Communications and replays are fast and my marketing is pleased with the website.Gordon KerstenABP Induction Systems
2

I believe CMSTOWP is an excellent supplier with strong leadership and dedicated professional programmers.Andrew BrayTumblewire